Teardown 2022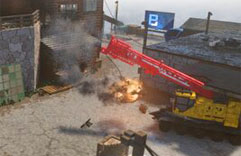 Views:

0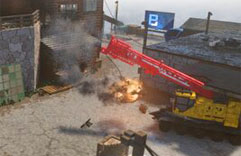 It is an exciting and interesting action game with realistic physics and cool missions. In teardown, you will get the role of an experienced thief that needs to steal certain things without being caught by the police. And of course, the game will send you on a mission not empty-handed.
First, you need to explore the huge location trying to find necessary targets or additional objects. By finding all valuables with your targets you are able to get a huge reward after the successful end of your mission. All maps are different and contain various buildings and objects. Your aims are located in different places and separated by various obstacles.
The time in teardown is limited, and after you take the first target, the loud siren turns on and calls police to your location. You have a couple minutes to end your task and escape. Here is the main jigsaw – how to create a path to steal all aims before police arrest you? The answer is simple – use your cool tools and weapons.
Massive sledgehammer, compact gun, useful metal cutter and even bombs and dynamites – this is not the whole list of tools and weapons you have in this game. With their help you can build a new path through holes, destroyed buildings and removed obstacles.
Remember to use wooden boards or fences to make ladders or bridges and connect different points. And to quickly understand the right direction, draw a line with spray paint before you start your mission. Sometimes, you need to remove objects without destroying them. That's where huge vehicles with buckets and cranes will help you. In this game you are able to drive all cars and move their cranes and hooks to complete your task. Try to drive a large boat and long trucks, show the real speed on sports cars and win all racings.
Explore all locations in teardown and get all necessary aims and additional objects to receive the huge reward and spend it on different improvements and upgrades for your tools. Good luck!